When invited or the opportunity presents the museum will design event specific or general displays to take the museum to the people. Displays, when possible, are designed to be interactive to provide visitors with both a visual and physical experience.
Bay Street Armoury Road to Victory: D Day and the Normandy Campaign 2019
Fort Maccaulay Day 2018
Victoria Family History Conference 2018
Bay Street Armoury Vimy 100 Open House 2018
Vancouver Island Shakespeare Arts (VISA) Shakespeare by the Sea  2016
VISA Fund Raiser June 25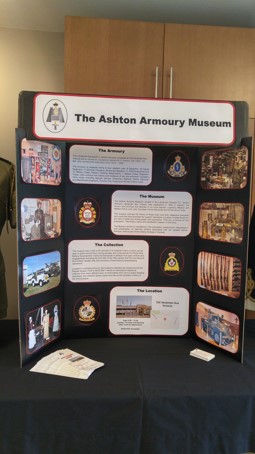 2016 West Shore Navy Day Colwood BC June 11, 2016
The display was designed to introduce visitor to the Canadian Army and provide an insight into "What They Wore and the Weapons They Carried"  from pre-WW I to Afghanistan.