7. Vintage Vehicles
The Museum has a total of 15 registered and insured vintage military vehicles which are maintained in "Collector" condition and in running order. The following photographs provide a preview of the museum's collection which is on display at the museum.
Daimler (UK) Ferret – Car, Scout, Mk 2/3 (4×4)
The Canadian Army was one of the earliest users of the Ferret, with 124 Ferret Mk 1's being purchased for issued to Canadian Army armoured regiments, as part of each regiment's reconnaissance squadron. Canadian Ferrets were not equipped with turrets. The vehicle pictured  represents one borrowed from British Army stock on Canada's first deployment to Cyprus in 1964, on UN Peacekeeping duties, until Canadian Ferrets arrived in theatre. The markings are correct for the Lord Strathcona's Horse (Royal Canadians)
Click here for more information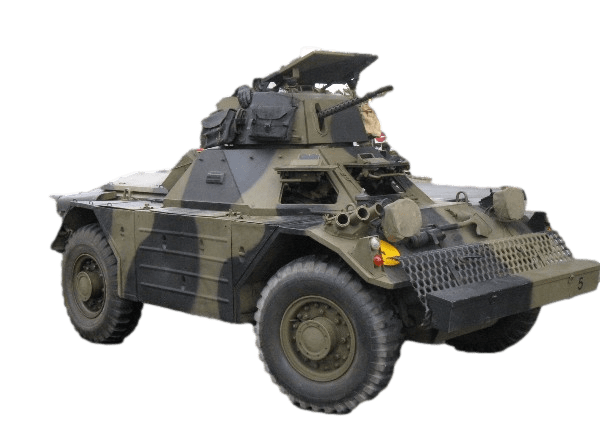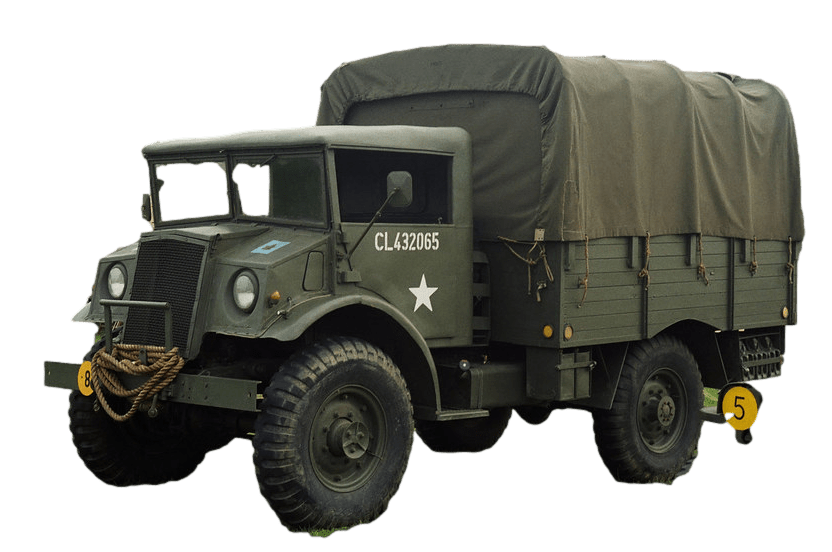 1944 Chevrolet Canadian Military Pattern (CMP)
Chevrolet and Ford Canada worked together to produce over 400,000 CMP vehicles during the WWII, supplying vehicles to all British Commonwealth countries and the Soviet Union.
All CMP vehicles were designed with a standard cab, of which there were three variations: and fitted to a standard chassis and drive train. Most parts were interchangeable between Chevrolet and Ford built vehicles, which allowed a wide variety of vehicle configurations.
The snub-nosed design was adopted to allow for a more compact design for transport by ship. The forward-angled windscreen was a Canadian innovation to prevent glare and reduce the risk of reflected light visible to enemy aircraft.
Click here for more information
VW Iltis Canadian
The Iltis was a direct replacement vehicle for Canada's aging fleet of M38A1/ Cdn 2 and Cdn 3 Jeeps and M151A2 MUTTs. Bombardier Canada, who had obtained exclusive worldwide manufacturing rights for the Iltis, received a contract for 2500 vehicles in late 1983, with eight different configurations to be produced, The vehicle picture and was issued to and operated by 11 (Victoria) Field Ambulance which calls the armoury home.
Click here for more information